"This book is an impressive document of the cooperation of two unique authors, each outstanding in his field. It is the manifestation of an improbable constellation of a great writer and filmmaker and an important social philosopher. They combine the production sources of two rare minds who mutually complement one another. Readers will enjoy the illuminating insights and surprising discoveries from revealing assemblages of ideas, arguments and imaginations."

—Jürgen Habermas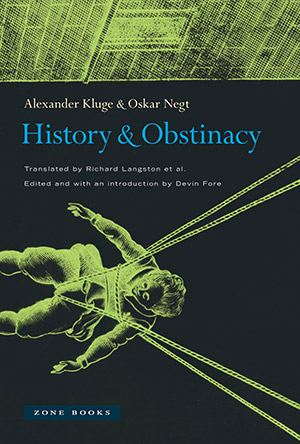 If Marx's opus Capital provided the foundational account of the forces of production in all of their objective, machine formats, what happens when the concepts of political economy are applied not to dead labor, but to its living counterpart, the human subject? The result is Alexander Kluge and Oskar Negt's History and Obstinacy, a groundbreaking archaeology of the labor power that has been cultivated in the human body over the last two thousand years. Supplementing classical political economy with the insights of fields ranging from psychoanalysis and phenomenology to evolutionary anthropology and systems theory, History and Obstinacy reaches down into the deepest strata of unconscious thought, genetic memory, and cellular life to examine the complex ecology of expropriation and resistance.
First published in German 1981, and never before translated into English, this epochal collaboration between Kluge and Negt has now been edited, expanded, and updated by the authors in response to global developments of the last decade to create an entirely new analysis of "the capitalism within us.
576 Pages
–> Order at the MIT
–> Order at Amazon.com

---
Topics from the book
Historical organization of labor capacities
The internalization of labor characteristics
Maietics: the midwife's art
What does the political economy of labor power mean?
The balance economy of labor capacities
Antagonistic reality of labor
The labor of intelligence
War as labor
Love politics: the obstinacy of intimacy
Commodity fetish
The anthropology of capital
"By presenting theory as montage with photos, highlighted text, excursuses, diagrams, and box quotes, History and Obstinacy takes up the legacies of the historical avant-garde, but it does so in an anti-vanguardist mode. As it explores materialist anthropology, the archeology of labor power, histories and stories of defiance and tenacious resistance, it turns its political attention toward the extended past that grounds our evolving present."
—Andreas Huyssen
---
Related Movie Collection

News from the ideological antiquity and the great war, city, religion, capitalism and the grapes of truth. All films with english subtitles.
---
Related Movie
► Früchte des Vertrauens (Grapes of Truth)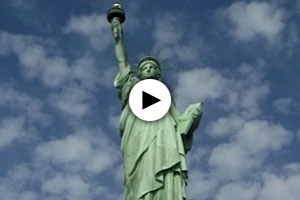 21 sequences about something, which is not traded on the exchange but is fundamental for the whole capitalism: Trust. With Hannelore Hoger as a Stock Astrologer, the sociologist Joseph Vogl and the comedian Helge Schneider. With Dirk Baecker, Hans Magnus Enzensberger, Heiner Müller and a special appearance by Christoph Schlingensief.
(21 Sequenzen über das, was an der Börse nicht gehandelt wird, aber jedem Kapitalismus vorausgeht: Vertrauen. Mit Hannelore Hoger als Börsenastrologin, Joseph Vogl und Helge Schneider, mit Beiträgen von Dirk Baecker, Hans Magnus Enzensberger, Heiner Müller und einem Auftritt von Christoph Schlingensief.)
---
Practice in the Narration of Economic Processes that Cannot Be Understood through Information Alone (Three stories)
1. In the Office Tower
In early August 2011, one of the EXPERT ANIMAL TRAINERS OF CAPITAL sat in one of Frankfurt's skyscrapers. His eyes didn't move from his computer screen. On this day, the experts were at their wits' end. Graphically, they saw the stock-market crash as a vertical line which, within four minutes, signalled the loss of four percentage points of the DAX. This represented a value of several billion dollars. The practitioner sitting in the semi-darkened room in the sky had no theory by which to explain what was happening. Since when does a lion tamer have a theory? He knows his animals. The behaviour of this beast, which was unleashing monstrous destruction on both sides of the Atlantic, was unknown to the experts. Was it a new species? Or was it the crisis of 1929, just in a different guise? The larger-than-life man in his boardroom, who could otherwise rein in markets, would have liked to behave practically: crack nuts, peel an apple, pour a glass of mineral water. He wanted to be occupied with something concrete rather than having to stare at the screen and wait.
---
2. A Dissertation with Insufficient References
It came to light that Evelyn Smith's doctoral dissertation on the SEVEN DWARFS OF ANTWERP was almost entirely plagiarised from the manuscript of a New York scholar, a child of Belgian immigrants, who had written a treatise on Antwerp's WOOL EXCHANGE at the dawn of the modern era, availing himself of all relevant and accessible sources from across the Atlantic and collecting them in a bundle that found its way to the New York Public Library after his death.
Antwerp's legendary wool exchange (where financial capital began) was not the trading place for the wool that was gathered in the storehouses of the city, but rather for the wool on the bodies of the sheep of the English Midlands waiting to be shorn, as well as that of sheep yet unborn or still en route from France to England. Evelyn Smith emphasised this point: The negative factor of scarcity creates the vacuum, the pull, or the attractor that is more powerful than all finished products, including those of the Florentine silversmiths. In those years, the cottages of English farmers burned. Where people had lived, sheep were now to graze. This was part of the Antwerp exchange's 'spooky action at a distance'.
When it came to light that Smith had plundered an older source from New York without identifying the material quoted, her benevolent doctoral adviser tried to save her by stressing that discovery was among the academic virtues. He made the case that, in rediscovering the work of the New York scholar, Smith had acted on this virtue, and that she had rightly done so given the subject's special topicality. These arguments failed to convince the PhD board of the department. Her dissertation was rejected.
---
3. Life Time for Money
A worker in Frankfurt am Main had spent his life at just one company. This factory went bankrupt. The personnel were dismissed. The worker went to a doctor. He had intense stomach pains, but he had had these for some time, not just since the shutdown of the company. The doctor prescribed pills. I've given away the days of my life, said the worker, and in return I get these pills. I can't accept that. Don't hang your head, consoled the doctor. I don't even have the strength left to be angry, answered the worker. Life time for money – hardly a fair trade.
---
Related Events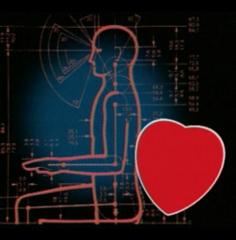 Film: Alexander Kluge and Richard Sennett, Film and Discussion Season: City, Religion, Capitalism: Turning Points of Civilisation
Thursday 2 October, 6.30pm – 9.15pm
Friday 3 October, 6.30pm – 9.15pm
Saturday 4 October, 6.30pm – 9.15pm
Sunday 5 October, 11am – 8.30pm
Whitechapel Gallery
77-82 Whitechapel High Street
London E1 7QX
(Priced individually, weekend pass £30/£25 concession.)
German author and film-maker Alexander Kluge and Richard Sennett introduce their new project over a whole weekend, including discussions, three new feature-length essay films and an eight hour epic.
City, Religion, Capitalism: Turning Points for Civilisation. These three concepts are essential to an understanding of contemporary societies. Inextricably linked with one another, they are central catalysts in the history of civilisation.
---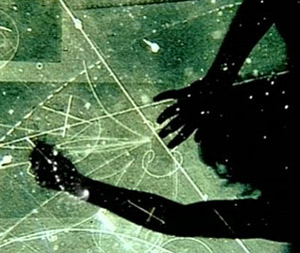 Screening of excerpts from recent works and Workshop on the works of Alexander Kluge and Oskar Negt
Friday 3 October, 4.30pm
Saturday 11 October, 11.30am
Institute of Archaeology Lecture Theatre,
31-34 Gordon Square
UCL Department of History of Art,
20 Gordon Square
---
Film: News From the Great War 1914 – 1918
In an evening of screenings, readings and discussion, Alexander Kluge, one of Germany's most significant and versatile intellectual figures since the 1960s, will present his film News from the Great War 1914–1918. He will also read selected short stories and talk with Germanist and film historian Martin Brady of King's College London about his work.
Wednesday, 1 October 2014, 7pm
Goethe-Institut London,
50 Princes Gate,
Exhibition Road, London SW7 2PH
---
Theses and Questions
1. The logic of life time, manpower, and cooperation – that is, the political economy of the essential human strengths – stands opposite the diverse (only seemingly objective) structures and logics of capital and is interwoven with it. How can one talk about something that is so complex? This is the subject matter of books by Saskia Sassen (Cities in a World Economy; Territory, Authority, Rights), Joseph Vogl (Das Gespenst des Kapitals), and Richard Sennett (Together: The Rituals, Pleasures, and Politics of Cooperation).
2. The financial crisis (but equally the First World War and other historical disasters, i.e., century-old as well as current phenomena) constitutes a laboratory of experience that must be unlocked.
3. The question is: What can I rely on, what can I place trust in? It can be put in different ways: What are the spaces in which I can live? What are open and hidden desires for certitude of faith? What is the basis for the fact that so many people still place their trust (credit) in the abstractions of capitalist trade? The essence of the trade principle itself is abstract: I don't buy or sell the work of the whole person, but rather only a part, as a commodity ('I don't want the rest').
4. Richard Sennett: 'I'd insist that we dwell in the condition of "not yet".'
'As social animals we are capable of cooperating more deeply than the existing social order envisions, for Montaigne's emblematic, enigmatic cat is lodged in ourselves.'
---
About the Authors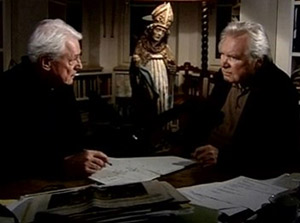 Alexander Kluge is an author and filmmaker, known for launching the New German Cinema in the early 1960s.
–> http://www.kluge-alexander.de/
Oskar Negt is Professor of Sociology at the Universität Hannover. Early in his career, he was a student of Theodor Adorno and assistant to Jürgen Habermas.